~ Moose is currently 26 months old ~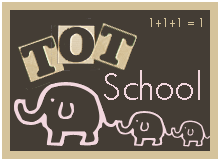 Letter of the Week: Zz
Object/Theme: Zipper/Clothing
Color: Black
Shape: Square
Moose's daycare is keeping me on my toes hopping around the alphabet! We went from Ii last week to Zz this week, and I didn't feel like I was able to maximize our theme, since I only found out on Monday. I need to go ahead and plan some activities (and do all the printing/laminating) for all 26 letters so I can be better prepared in the future!
I was able to pull together the
Tot School printables
for the letter Zz, and Moose actually spent some time with them this week.
He even tried the line drawing (although the really accurate line you see is mine, not his).
We also used the
Winter Clothing coloring sheets
from 2 Teaching Mommies. When our coloring is a color identification activity (as opposed to just free coloring) I try to encourage him to pick the "right" color by starting him off - it is still too soon to tell if he just doesn't
want
to be told what color to use, or if he can't tell the difference.
For the most part, the Moose was not particularly interested in the items I featured on his shelves.
He did play with the
car lacing beads
a little (I put it out figuring that lacing was a skill related to clothing), but ignored the sock coin purse. He also mostly ignored the
Melissa and Doug dressing board
I put out for him, even though he played A LOT with the buckles on his kitchen booster seat (and insisted on helping with the buckles on his car seat).
Moose has been expressing a desire for independence in dressing himself for quite awhile, so getting him to participate in selecting his clothes and getting dressed was not at all difficult (although I have no photos to show for it). The harder part was managing the frustration that went with it! He is so persistent in his efforts, even when he's reached a point of diminishing returns!
The only dressing-related book I had on hand was
Jesse Bear, What Will You Wear?
. So, since his daycare class used Zz for zebra, I also pulled out some zoo-themed books to supplement:
1, 2, 3 to the Zoo
and
One Night in the Zoo
.
As with last week, the biggest success was our Montessori tray. I picked up a little cream pitcher at TJ Maxx for $3.99 and set up the tray with a small amount of water in the pitcher, and a drinking cup. Moose did remarkably well pouring from the pitcher to the cup.
He did less well pouring back to the pitcher to do it all over again. We're planning to head out to Ikea this afternoon, and, among other things, I'll be on the lookout for two pitchers to go back and forth. I may also take a step back and try letting him pour with beans (provided that we can find a pitcher with a slightly wider spout to accommodate the beans).
Wishing all my Tot School friends (visit Carisa at
1+1+1=1
to join in) a wonderful and inspired week!
Disclosure: this post contains affiliate links.